Personally, I prefer receiving travel gears and knick knacks for the holidays. So when asked for my wish list for the office Christmas party give away, I gamely listed the Bobble (highly innovative, envi-friendly water bottle), headware, and some book from Witty Will Save the World. I honestly forgot about the other part of me that also needed some upgrade – the weekend writer.What are the stuff we really need that we never really had the chance to purchase/get? Here is my list of gifts that we word-weavers would love to receive.
Computer and Gadgets
Yes we're in the 21st century and jurassic computers? typewriters? Are anybody still using those? If you love a writer with their worth, some indispensable, pricey tool such as a handy netbook or laptop would the be perfect gift for them – make sure it's has a fast processor too. Slow internet connection is one thing, slow processor and timely hang-ups is an entirely-frustrating-other matter.
For me, getting some sleek gadget such as 1TB external hard drive would be a neat add-on and convenient tool for working on tasks wherever I go. And a reliable wireless mouse is also an essential tool I cannot do without!
However, something that is hugely sitting on my writer's wish list is an iPhone 4S or iPhone 5. I've dishing out the fact that I would actually need it and now I'm in a rush to apply for an unli-data iPhone plan from one of strongest networks in the country! Why iPhone by the way? I realized that many of my clients now are contacting me via FB messaging and while on the move, opening the lappy or accessing FB via my qwerty mobile can be frustrating. With an iPhone or similar smartphones I can also create content for my blog while on the road. Isn't that neat?!
If I get an iPhone, would I still need an iPad or similar tablet computer? Maybe not, but having one can be quite fun too. Paired with some bluetooth keyboard, iPads can easily replace the role of lappy for mobile computing. (Truly tempting!)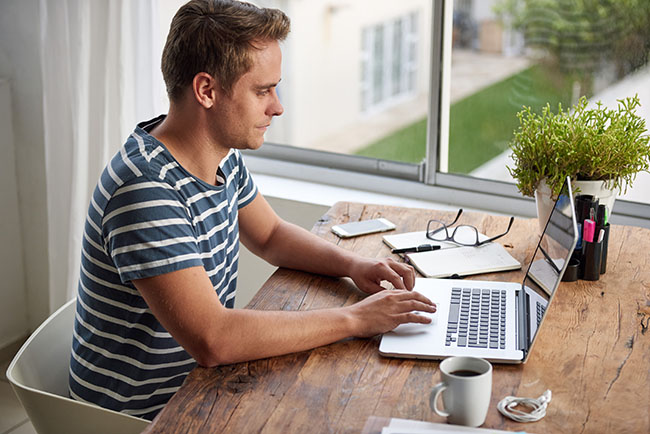 Some Pretty Knick-Knacks
A lot of writers are coffee or tea drinkers.  I'm sure your writer friend would also appreciate quirky coffee mugs, or mug warmers that will keep their java fix within easy reach.
Another worthwhile gift that you can give to writers, bloggers or author friends is a nice and durable notebook or journal. I carry one at all times and jot down notes whenever I remember or think of something. Even if I have 2 right now, another one would be highly appreciated! 🙂
Gift cards and some cash bonus are also great gift ideas from clients to their writers, ghostwriters and contracted writers. I'm lucky to have such thoughtful clients ever since and for this season, I got enough from bonuses to book another RT airfare to Kota Kinabalu in February.
So, have you thought of anything to give the writers in your life yet?